Web Design By Neil -Your Mansfield Website Designer
Local Mansfield Web Design, starting from as little as £400*.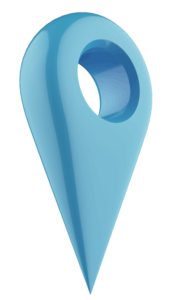 Mansfield Website Designers, UK
I am a friendly Mansfield based website design freelancer. I create websites that are beautiful to look at, professional and easy to use.  Plus I can guarantee a 5 star customer service experience. Check out my reviews.
Whilst working in marketing and recruitment for a large educational provider, I've developed a passion for creating websites from scratch, learning numerous coding techniques to build specific websites for my clients' needs.  My varied employment history has given the necessary skills to work on clients' projects. Having spent many years in customer service and helping customers with their needs, I have developed skills to work and interact productively to build magical websites.   I have experience in IT technical roles, and was expected to clearly explain IT related queries over the phone and one-to-one.   I have also been responsible for delivering training to individuals and groups.
Education
BSc(Hons) Environment and Business Management
HNC Electrical and Electronic Engineering
Web Development/Design
CIW Advanced HTML5 & CSS3 Specialist (2019)
CIW JavaScript Specialist (2020)
Responsive Web Design with HTML and CSS (2018)
Web development skills
Shopify, ecommerce plateform
GoDaddy
WordPress, creating dynamic websites.
Bootstrap
Website Accessibility/Speech
Facebook, Instagram, Twitter and google online advertising
Google analytics
SEO Knowledge (improve raking within google searches)
Website indexing for google and other website search engines
Websites with multiple authors/editors
Website chat (as seen on this website, bottom right corner)
Installing SSL Certificates (secure encruption)
Installing specilised/google fonts
Coding langauage
CSS
HTML
PHP (building blocks for wordpress)
"I cannot thank Web Design By Neil enough for the work carried on my blogging site! Neil offers an affordable and friendly service, meeting the needs of individual clients. I wanted a creative input from the start, and Neil worked efficiently to deliver my ideas and vision. He promptly replies to emails. If anybody is wanting a new website, then Neil is your guy!."
Phoebe Cox
Mansfieldonthemap.co.uk
"I've just had my website designed by Neil and it is so easy to use and navigate, it looks fantastic, and Neil is so helpful, from start to finish he has gone through everything with me step by step and created a bespoke website. I can't recommend enough excellent service 5 stars all the way."
Janice Overton
Having your site built by a professional web designer can save you time and money, whilst offering outstanding customer service as your project is managed by one person only.  Plus web designers have the skills to get you seen on Google.